---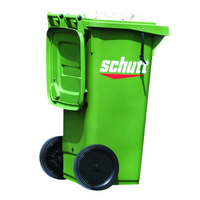 More than just a barrel!  The BP barrel features a spring-loaded shelf that raises and lowers to save your back.  It also doubles as a storage unit and is easier to cart around than any equipment bag.
Spring-loaded shelf raises and lowers as the weight of the balls increases or decreases, and won't trap water.
Holds 20 dozen baseballs, or 8 dozen softballs.
Lid can be closed and secured, so balls won't fall out if it tips.
Baseballs/Softballs not included.