---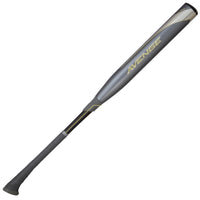 Sale
Axe Bat 2020 Avenge Power Gap (-11) Fastpitch Bat | 3-Piece Comp | Axe Handle

4 years of development and completely new patented barrel, the Power Gap is the best softball bat on the field. You get the highest performing multi-wall patented Power Gap barrel along with our Axe Handle advantage for your swing.
Our best and highest-performing Fastpitch bat features a 3-piece, Charged Carbon construction, so you can attack pitches with lightning-fast speed and laser-focused control.
New Power Gap™ barrel technology uses a thin air gap, situated between a double-wall construction, as both a spring and a governor to deliver better performance and harder hits along the full length of the barrel.
Vibration Canceling System (VCS) deploys advanced shock-absorbing materials to reduce vibration at three points on the handle, giving you the confidence to swing fearlessly at any pitch.
New HyperWhip™ Composite Cap features a sleeker profile for a faster, more efficient swing.
Patented Axe™ Handle provides a more stable grip, so you can swing faster with more control and hit the ball harder, more often.
Endogrid™ technology built into the Axe Handle absorbs vibration before it reaches your bottom hand for a smoother, more comfortable swing.
Approved by USA Softball (ASA), USSSA, NSA, ISA, ISF, NCAA, and NFHS